Lloyd Kaufman (Toxie's Dad!) Rocks our Show on Social
First, if you care about TOXIC AVENGER in general, then you should follow Uncle Lloyd and his Troma Team.   And we won't overload you with the Instagrams and Tweets that went around during TOXIC. But here's a recap of the love affair that blossomed between our cast and TOXIC's creator, Lloyd Kaufman!
Uncle Lloyd tracked us, liked and re-tweeted to 33,000 followers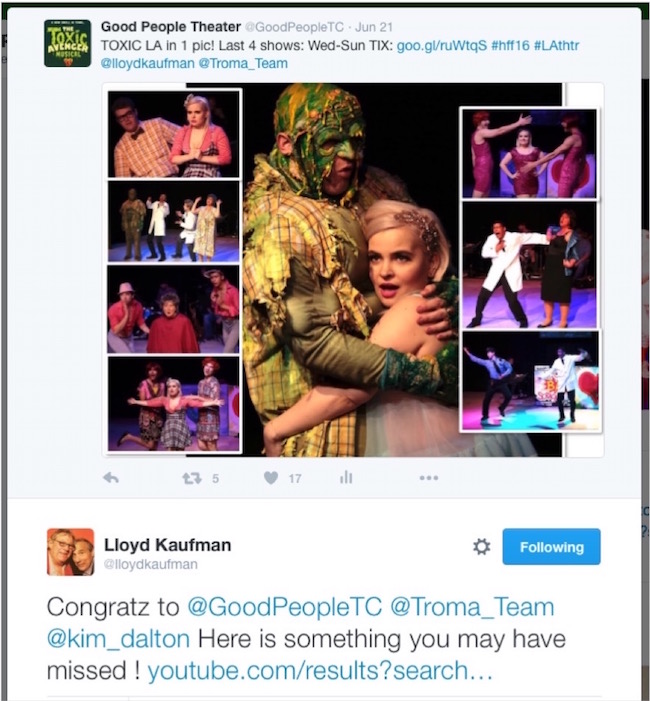 He LIKED the heck out of Kim Dalton's (our Sara's) Instagram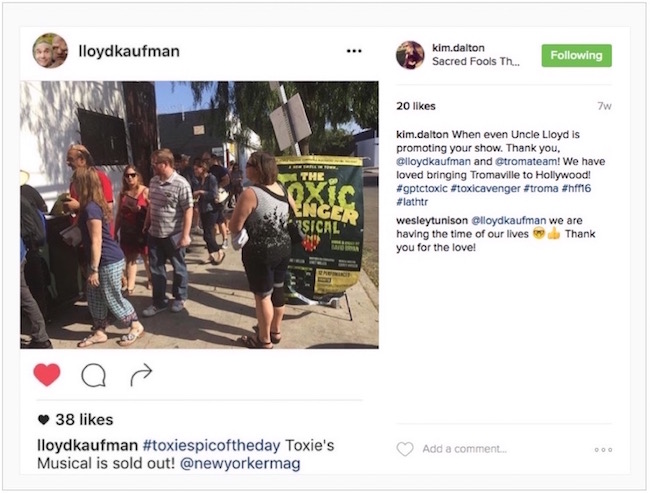 He helped us share our LA TIMES (!!) review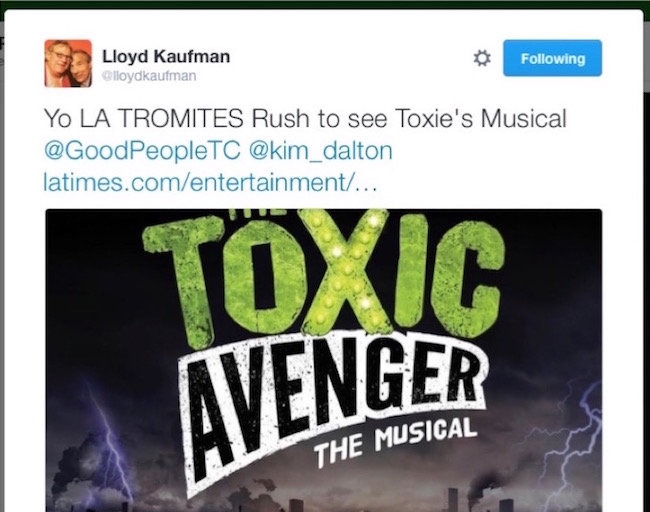 And our Toxie (Jared Reed) and Sara (Kim Dalton) hung out with him at Comicon!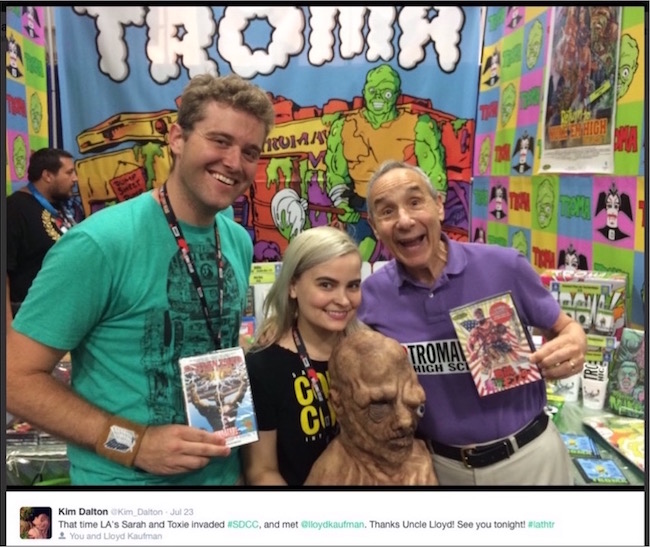 Fringe Patron Reviews
Here's a sample: